Bienvenida Willkommen Bienvenue Üdvözöljük добро пожаловать
"Lord's Airforce" Mission Requests-
2014: 62(YTD)
2013: 400(YTD)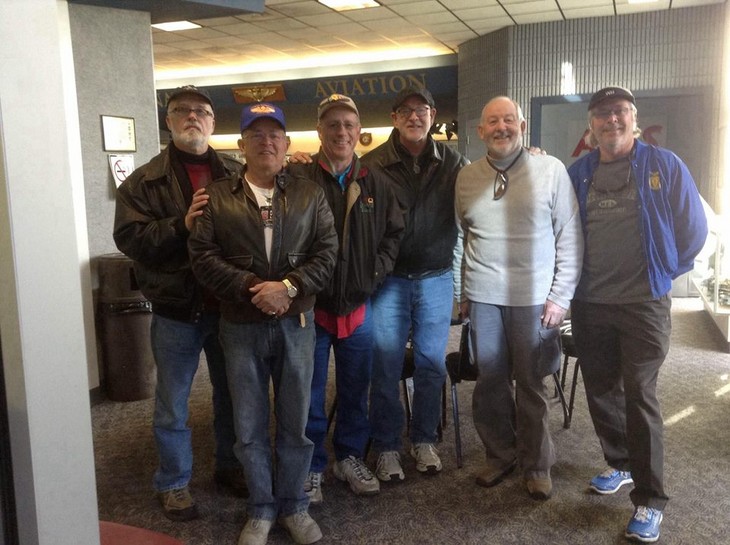 Meeting of the minds, Our new North Carolina Chapter January 2014
2014 Annual Convention in Cocoa Beach, FL (October details later)
ALABAMA CONVENTION
WHAT A SPIRIT FILLED TIME!!
Thank you Monroeville, AL!!
2013 NATIONAL CONVENTION IN ALABAMA!

SPEAKER CHARLIE DUKE - ASTRONAUT
Charles Moss Duke, Jr. is a retired US Air Force brigadier general, and a former United States astronaut for NASA. As lunar module pilot for Apollo 16 in 1972, he became the tenth and youngest person to walk on the Moon
____________________________________________________________________________
Photo Album Gallery Place Holder - Please wait while the Photo Album loads. If the album does not show, please refresh the page to try again.
SPEAKER JEFF NIKLAUS - BLACK HAWK DOWN FAME
Humbled by life's many experiences, a man of faith and a hero to those who cherish freedom. Will speak Friday about the importance of following a Godly path, especially in an era of danger and deception around every corner.
I Peter: 5-8: "Be sober and vigilant because your adversary the Devil walks about like a roaring lion seeking whom he may devour."
__
_________________________________________________________________________________________
Please keep Mom and Alyssa (5yrs) in your prayers, as she is required to undergo several weekly treatments far from her home. One of our volunteer pilots (Robert) has agreed to fly them back and forth for several trips. Alyssa is having a hard time with the medicine and needs to remain in our prayers, along with mom and our volunteer pilot. God Bless!
Commissioned October 12, 2013
Our newest Chapter
Western Pennsylvania
Joe Cappurccini-Chapter President with Tim Layne-PCI President (R) of Certificate
Thank you all members of Western Pennsylvania

Western Pennsylvania Chapter Commissioned
on October 12, 2013 1PM
(KLBE)
Colorado Chapter Commissioned in October 2012
Pilots For Christ International is a non-denominational organization of pilots and aviation enthusiasts, dedicated to the promotion of the Gospel through aviation and necessary ground transportation.

Free air and ground transportation is available!
If you need air or ground transportation, Pilots for Christ might be able to help. See our "Services" page for information on how to request a flight or ground transportation.

Auto Pilots

Check out our Auto Pilots page for members who are not pilots and desire to help on a mission, driving their own car. Many times there is a need, right in your own community. There is also a need getting passengers/patients, to and from flights at local airports.
Please Submit Your Prayer Requests Below

Will and his mother Estell
Below Ashley's interview with Fred Kelly of the Alabama Chapter, Pilots for Christ

Above, Ashley's interview with Fred Kelly of the Alabama Chapter, Pilots for Christ

Brycen's first airplane ride, with mom, was exciting! But, his bravery extended into the coming days, as these photos were taken just hours before, at (3) yrs old, he endured open heart surgery. Please pray for him.
Want to Fly a Mission for Our Lord?

N115PC N5631Q N5073J N6746V

About JT Rice-North Dakota Chapter
Pilots For Christ is a non-denominational ministry of pilots and aviation enthusiasts, dedicated to the promotion of the Gospel through aviation. The first North Dakota Member will be John Timothy Rice. Our Chapter will be named in his honor and for the Glory of God. We ask that you join us in serving in the Lord's Air Force.
This website is dedicated to Our Lord Jesus Christ and all Free Charity, public benefit flying, Air & Ground Transportation missions, depictions, requests are to honor and glorify his calling of us to serve him. We are
"Our Lords Airforce"